There are some movies who are destined to be blockbusters even before the release and then there are some who fight to reach to the top. This list is about underrated Bollywood movies that perform really well at the box-office and also became instant fan favourite. So, let's get started.
Gangs Of Wasseypur
To start the list we have one of the most unconventional Bollywood movies -- Gangs of Wasseypur. A fan favourite as well as a critically acclaimed movie, this masterpiece by Anurag Kashyap features some of the biggest names currently in the Bollywood, who was relatively unknown back then. Featuring Manoj Bajpayee, Pankaj Tripathi, Piyush Mishra, Tigmanshu Dhuliya, Richa Chadha, Nawazuddin Siddique and many more, the story of the movie revolves around Sardar Khan and his quest of avenging his father's death. Set in 80s Bihar, the reason this movie is so loved by fans is its portrayal of local culture.
Andhadhun
2018 saw the rise of Bollywood movies with intense stories and Ayushmann was at the helm of it. One of the most underrated Bollywood movies of all time, the movie showcased the story of a man who pretends to be a blind Pianist, his life gets all messed up because of his lie. When the movie released, nobody expected it to be a box-office success, but proving everyone wrong, Andhadhun became Ayushmann's highest grosser ever, ending its run at Rs 456 crore worldwide and around Rs 100 crore in India. Directed by Sriram Raghavan, the movie featured many good actors including Tabu and Radhika Apte. While the plot of the movie will keep you hooked, it's the end which will leave you wondering about the fate of Ayushmann's character in which can be dubbed as one of the best Hindi movies on Netflix.
Stree
Directed by Amar Kaushik, Stree was a blockbuster hit of 2018 featuring Rajkummar Rao and Shraddha Kapoor in the lead. Released during the high point of Rajkummar's success, the movie earned around Rs 180 crores against a budget of Rs 36 crore. One of the best Indian comedy movies, the creator did something unique with this one. A horror comedy, the movie took us to the small town of Chanderi in MP, which was haunted by the ghost of a woman. This ghost used to stalk men and take them away during the 4-day religious festival every year. The onus of killing the ghost falls on Rajkummar's character, who has to fight all odds to protect the town and woman he loves. A perfect balance of humour and suspense, the movie is a fun watch with Pankaj Tripathi taking command of narration of the story.
Badhai Ho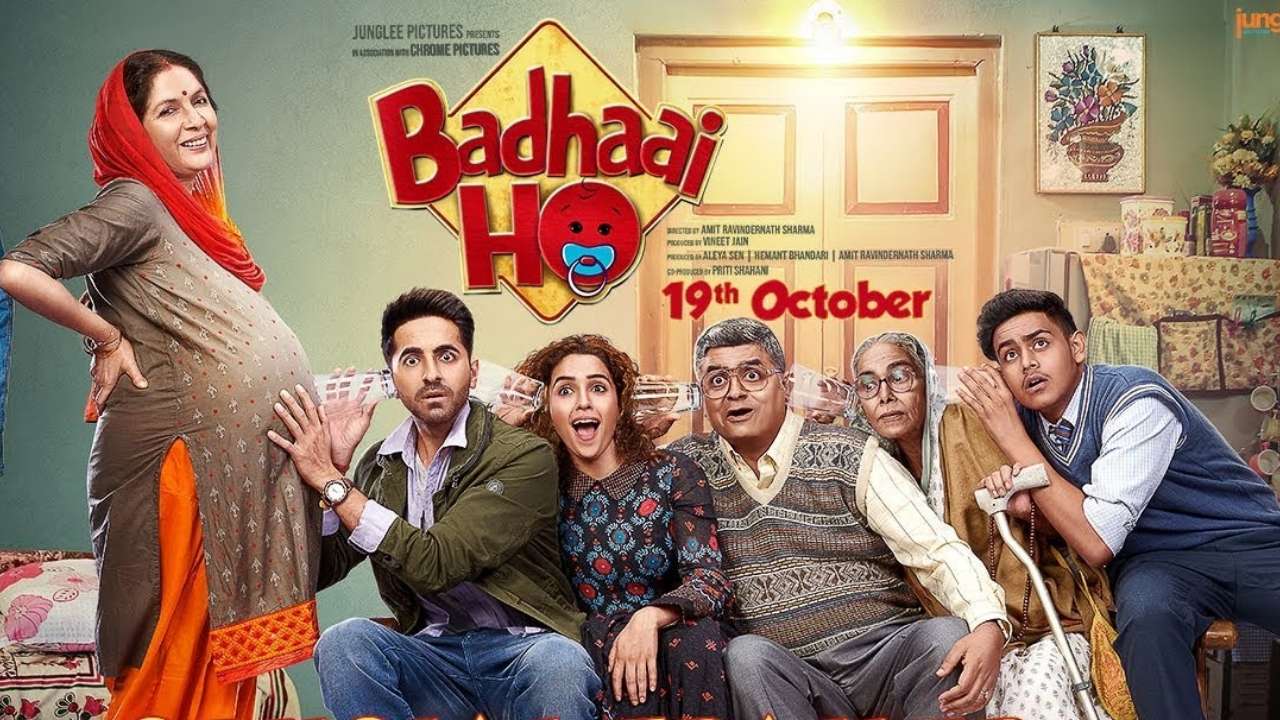 Last year was a success for Ayushmann Khurrana and alongside Andhadhun came another amazing movie Badhai Ho. One of the most underrated Bollywood movies of 2019, it featured Ayushmann Khurrana, Neena Gupta, Sanya Malhotra, the story was about a couple in their late 40s who got pregnant. Balancing a social message infused with comedy, the movie was both a critical and commercial success. The movie was made against a budget of Rs 29 crore and went onto earn Rs 230 crore globally.
Raazi
If we had to create a list of good Bollywood movies that went unnoticed, Raazi would definitely be on it. Reading," The sacrifice of a daughter for the country" on the poster, everyone expected the movie to be a patriotic one but nobody expected the movie to be this good. Featuring Alia Bhat and Vicky Kaushal in the lead, the story is about a girl who joins RAW and gets married to a Pakistan Army head to get information about India's enemies. Balancing her married life and preserving her undercover identity, the character of Alia Bhat shows us what it means to be patriotic. Directed by Meghna Gulzar, the movie was made at a budget of Rs 40 crore and went onto earn more than Rs 190 crore.